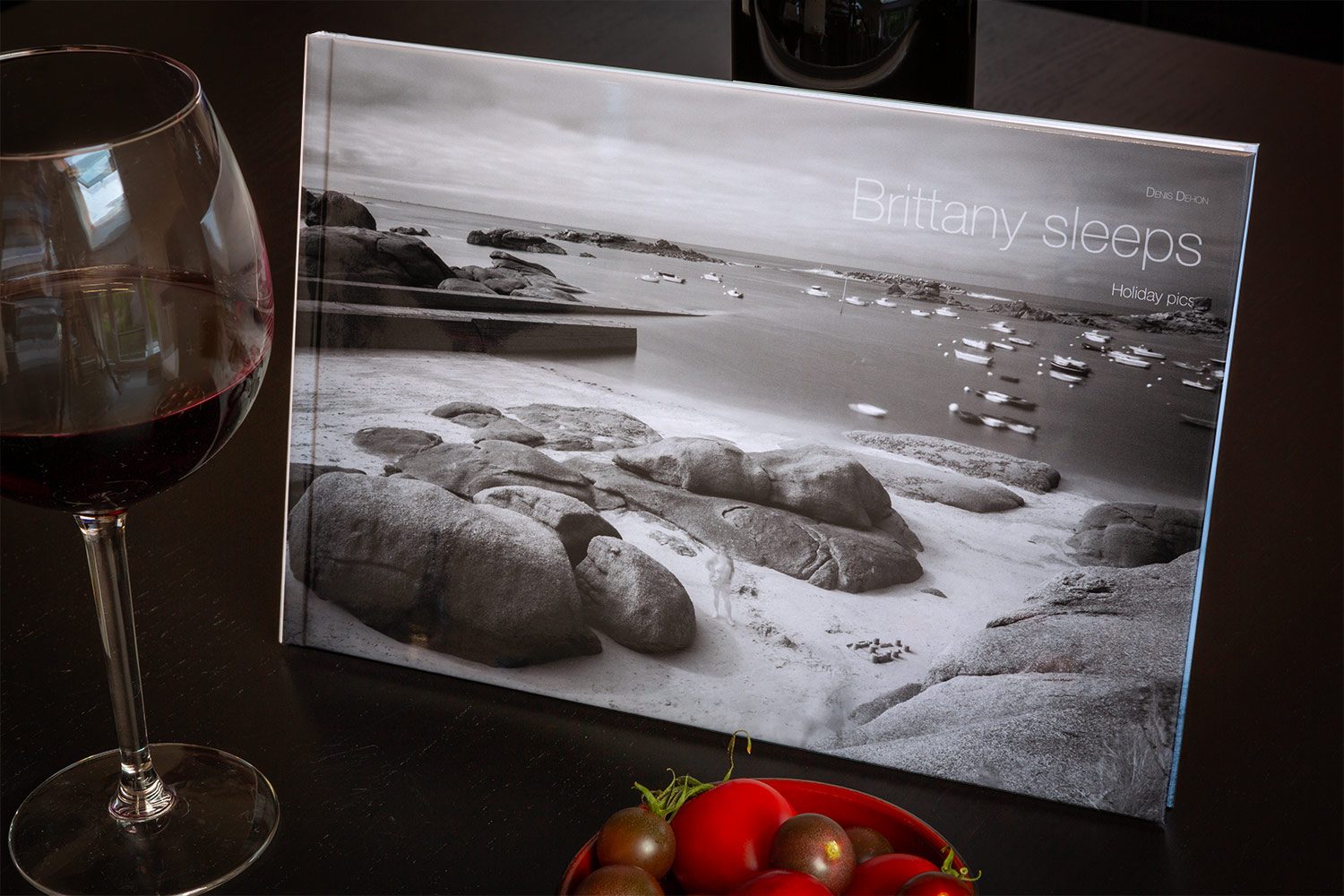 Saal Digital
Set your pixels free!
A question I'm often asked and confronted to with regards to digital photography is "What do you do with your pictures once they're processed and ready? Are they just collecting the proverbial dust on your hard drive?".
Displaying them on a website or on your social networks is all well and good, but having them in a physical form is always better in my opinion. And in that regard, what's better than picking up a book featuring your own photographs from your coffee table and relive those memories or better yet, offer said book to a loved one?
Enter Saal Digital.
I got to know that company through a Facebook ad. They were offering a voucher to be redeemed against their online services, in exchange for an honest review of the experience.
The project
One of my latest projects was a rather large collection of black and white infrared landscapes of Brittany. Choosing this subject also allowed me to give a wink to Christopher Thomas' "New York Sleeps", a magnificent photo book that opened my eyes to long exposure photography.
If like me, you find designing and laying out a book a bit daunting, Saal Digital has got you covered! They offer an app to help with all the aspects of the creation, from setting up each individual page to choosing your type of paper, the material of your cover… all the way to the "add to cart" button.
It's easy, intuitive and a joy to use. Another great point: all in all it took less than a week for the package to find its way to my mailbox.
The finished product looks really professional and the I did that myself factor is extreeeemely gratifying.
Also to note : the customer service is great and reactive. My first attempt turned out a bit disappointing as my choice of a textured drawing paper didn't suit the subject at all. Without me even asking for anything, I was offered a new print almost instantly. I've always thought you can't really judge a company's service until something goes wrong. In this case, nothing even was wrong but they went above and beyond anyway.
In short, these folks have won me over!